The Difference You Don't Know Between Performance & Good Performing Cars
Countless number of cars run worldwide on the roads every day, but you can't refer them as performance cars. What do you know about performance cars? What actually the term "performance" refers to in relation to the cars? Why do we refer motorsport cars as performance cars? These are some of the question the answers to which may not be known to many people. In the language of an ordinary individual, a car that runs without much maintenance costs, provides efficient mileage, and has smooth and comfortable driving is a performance car. But this is not the real meaning of a performance car as you may be thinking.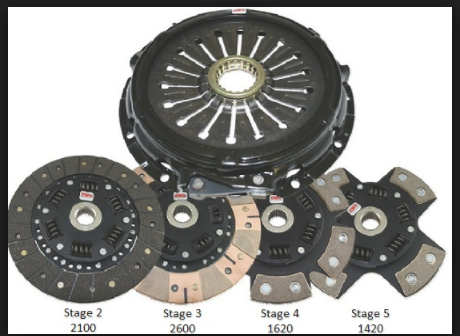 Performance cars
A performance car is an automobile, unlike your passenger car, which is especially designed and manufactured for racing purpose which means speed. What is exceptional need in car racing? When there is a speed, there must be components to support and manage this speed in different conditions and obviously, an efficient brake system also to stop a tremendously speeding vehicle. All this is possible because of performance parts fitted in these cars and one such system is performance clutch which supports and manage their speed which is quite high in performance than your car's clutch kit. One thing is important that all sport cars are performance cars but its vice versa is not true. Now, the difference between performance cars and good performing cars is explicit.
Racing cars are exceptional
Racing cars are exceptional not only in their design and aerodynamics but also in their fitted parts' quality and performance. Performance parts are manufactured using a special technology by manufacturing companies other than car manufacturing companies. For instance, performance clutches are manufactured by Germany's ZF SACHS as one of the leading performance parts manufacturing companies. Sachs performance parts such as clutches and suspensions are assembled in many top brand sport cars.