Great way to pike up your Restaurant sales
Why would customers continue to come to your restaurant? Because you food is nice. That might be a yes, and that is a really big winner. But another key factor in increase sales and traffic in restaurants is because of customer service. People love to go places where they are treated specially ,especially when its a place for relaxation. Online restaurant menu maker helps you treat your customers with a special touch. It won't be just a special touch, both technology tat also gives ease of use and clarity in delivering to customers who use your restaurant. Once the come in contact with the beautiful interface and designs that shows them the kind of food you offer, they begin to feel even more relaxed with you. They can go through different varieties of food until they find the one they like with making mistakes. While you see you choice food, you won't just stop there, but can go ahead to order your food with its built in order system.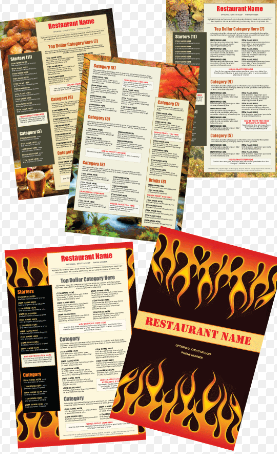 Restaurant menu maker helps you show your customer, not just the name of the food but the food in pictures. Now you can be sure to reduce order mistakes when a customer as seen exactly what he wants.
menu maker for restaurant
gives your customer pictorial variety in a very beautiful layout that is easy and user- friendly. Creating you own customized menu for your own restaurant is even easier as all you have to do is to drag and drop pictures of your choice. No need to worry that you won't find pictures that matches your food, because. Restaurant menu maker offers you a large catalogue of pictures that fit the description of thousands of food recipes all over the world. Let your customers enjoy fast and authentic delivery with your smooth ordering system with online restaurant menu maker.