Branding of Corporate Gifts During Different Event
Festive seasons are rather common events in our multi cultured country. When it's gifts that are premiums for New Years, Holi, Diwali or Christmas what's introduced with much excitement. Together with the festive siesta come a whole lot of duties. Gifts hold a critical position during these occasions.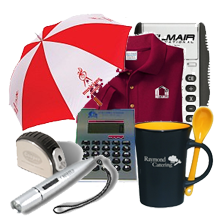 Gifting has emerged as a trend, not just for domestic purposes but also at corporate institutions. Corporate gifting is one such trend that appears to be in a skyrocketing high nowadays. Using a flourish in this business, gifting usefulness items at affordable costs appears to be the important goal.
A smart amalgamation of utility and cosmetic items has emerged as a way to strengthen a firm's relationship with its clientele and workers without having to spend a fortune. The tendency has seen an upsurge in the past couple of years and in accordance with industry insiders.
Consumers nowadays are opting for various items at simple rates. They are on the lookout for products which are distinctive and superior quality. Corporate organizations are shying away from gifting conventional things like diaries and small electric appliances as earlier to modern in addition to market bits. This tendency was picked up from the non corporate customers too.
Utensils and kitchen appliances also have taken a backseat while, contemporary art, gift hampers, leather storage items and similar products appear to be in demand. Together with the change in gifting tendencies, e- commerce has also picked up rate and is on a continuous increase. From the Indian market, now maximum corporate gifting occurs through this medium. With the possibility of growing demand throughout the summer, lifestyle luxury providers, silverware manufacturers and importers of glassware and ceramic are going all out to woo the corporate.
Intriguingly, men and women in the business say that of the Rs 1,000 crore blown up on premiums, the pharmaceutical sector contributes nearly Rs 600 crore (Rs 6 billion). One of the other big spenders would be the IT and FMCG firms.