AKISAMA residential complexes has the BBQ Area
How do you enjoy the summer time in this part of the world where the tropical climatic conditions are impressive? Sometimes the summer is so hot that you cannot sustain the heat. How to enjoy this climate when you are back home from the business site or office place? There are best amenities when you are living in the AKISAMA properties. There are best-designed Swimming Pool facilities. There are Children Wading Pools. There are so many options for you to make merry. Use the Children Playground and the tennis courts.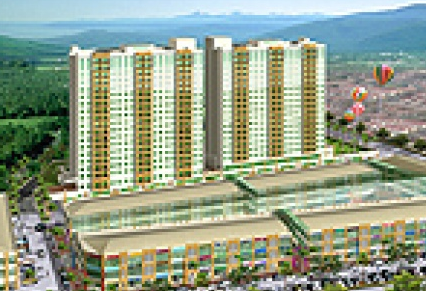 Use the walking arena to hang out with the neighbors often. Complain about anything to the Management Office. Provide suggestions to the management about the different needs for yourself or for the other people in the surrounding. It is important to do the maintenance well when you live in the multi-story complex. The course staff does it always. AKISAMA has the admin staff in house always in most of the properties.
You do not have to worry about the coordination. The support staff does everything. They are organizing the healthier life style standards in the premises amidst the so many diversities in the residents. There is a Nursery too. Mini Market is there for you to do the shopping. Multi-Purposes Halls and the Gymnasiums are also available for you to use everything to your best advantage now. Do not miss the chance to live in the best comfort zone. Pay the price and you have to get the worth.
Cafeteria is meant for you to get what you want while socializing with the people around. It is one important place to know about the society where you are living. It is the case with the BBQ Area too. Use the facilities for getting best assistance from the neighbors. There is a Guest Waiting Area also for those who pay visit to the AKISAMA properties.